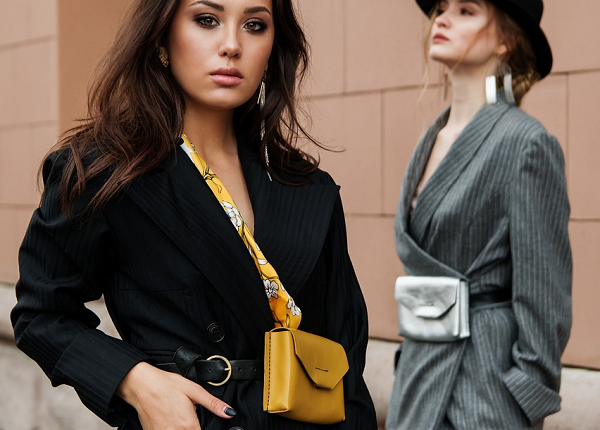 5 Gift Ideas For Fashionistas
From shopping for Christmas gifts, looking for something to give on Valentine's Day, planning for a special birthday and thinking about Mother's Day and anniversaries, the year is crowded with gift-giving occasions. If there is a fashionable lady in your life, you might find it challenging to honor her sense of style and taste by selecting the perfect gifts. But, look no further. These are the gifts fashion-loving women really want and need.
RFID blocking wallets
While most fashionistas have a collection of highly-prized handbags, they are often toting raggedy wallets inside on them. Wallets are an oft-overlooked accessory, which is a bit sad since they are the ideal combination of form and function. If you need a wrappable gift for the fashionista in your life, add an RIFD blocking wallet from mancinileather.com/leather-rfid-wallet-women.html on your shopping list. Not only is it a trendy accessory, but RFID blocking technology will also keep her credit card info safe while she is out on the town.
Gift Cards
Gift Cards have a bad reputation as the easy way out of giving. But, here's the real secret. Gift cards are actually what fashion-forward ladies want most. There is such a thrill in the hunt for a perfectly-fitted dress, a necklace you know will become a favorite or a shoe with just the right heel. Stylish women love wearing beautiful things, but they also love shopping for items. So, a gift card that lets them discover an on-trend brand like Joseph Ribkoff or lets them revisit an old love is always spot on.
Professional Closet Organization Services
Some of the best gifts aren't more things; they are services that increase the joy people get from the things they already own. If your fashion-lover has a bulging closet, drawers stuffed with odd assortments of accessories and shelves heaped with handbags, a session with a professional closet organizer might be the perfect gift. It might sound like a gift that is big on budget and small on fun, but it can actually be the opposite. Closet organization services can be pricey if you opt for an entire package of fully-fitted systems. But, most professional organizers offer short sessions of a few hours in which they help you get started on the process. And, it's loads more fun than you might expect. During the organization process, fashion-lovers get to rediscover pieces they already own and learn how to best showcase them so that their items are beautifully stored when not in use.
Beauty Box Subscription
Subscription boxes are the hottest thing in the beauty world and if your favorite fashionista isn't in on the trend, they want to be. Subscription boxes arrive on your doorstep each month and are filled with full or sample-sized beauty products. The best news for gift-givers is, there are loads to choose from, so if the fashionista in your life is already enrolled in one, they would still love to have another.
Photography Session
Professional photography is an ideal way to preserve a moment in time, so it makes sense that they are usually booked for major life events. But, lifestyle and fashion photoshoots are a fun treat for women who love to dress up in the latest fashion. Purchase a gift session from a local photographer and the fashionista in your life can get busy planning her outfits.