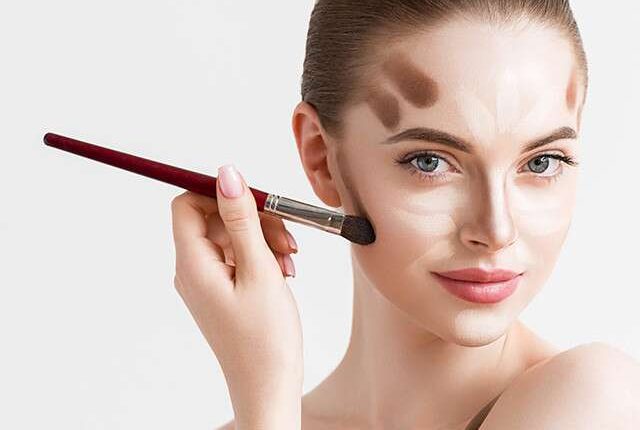 All You Should Know About Contour Makeup
Contouring entails adding a facial dimension by enhancing its shape and sculpting the features using slightly darker makeup than your skin. Contouring entails creating the effect of light and shadow, unlike everyday concealers and foundation.
Contouring enhances the face's natural shape and has different results, depending on the individual. Below we discuss everything you need to know about it.
How to Contour
Below we discuss a step-by-step guide on how to contour.
It is advisable to always start with the correct skincare before contouring. Wash the face properly and apply moisturizer to stop the makeup from clumping around harsh or dry lines. A primer is used in this stage and offers a more detailed makeup look.
The primer is the primary buffer between the makeup products and your skin, allowing both to last longer and work better.
The most common and easiest contouring method is creating shadows beneath the cheekbones using a darker shade. You can find these cheekbones by sucking cheeks and tracing the product along the cheeks.
Depending on your face, you can also put the shadow on your nose side, under the jawline, or in an upside-down shape. Try different lines, and sculpt the face until you find a look that serves you.
Apply a highlighter or a lighter shade to the naturally-reflecting parts of your face like the nose bridge and forehead for the best look. Also, consider using concealers with a slightly lighter appearance than your skin or an eyeshadow.
Applying a brush to your cheek's apples is unnecessary to achieve a contoured look, but it makes the makeup look more natural. This is because it acts as a bridge between the highlight areas and the shadow.
Blending is essential, mainly because you are working with shades with a different tone from your skin. It is possible to blend using a fluffy brush or makeup sponge.
Benefits of Contouring
Contouring is a standard sculpting method that matches the skin tone and brings the effect of light and shadow. The leading benefit of using these products is that you no longer have to visit a makeup artist anymore. Contouring makeup kits are available in different colors and have different brush sizes that can be used to enhance looks and look young.
Below are the main benefits of contouring;
A contour makeup enables women to apply different colors, enabling them to achieve a brighter facial look due to the mixture of different colors and textures. Contour makeup also eliminates dark spots or circles, making women look more glamorous.
Contour makeup kits are budget-friendly and cost-effective, making them an excellent consideration. These kits have affordable rates and can be bought by almost everybody.
Final Thoughts
Contour makeup improves the body's general appearance and has many benefits. It is cost-friendly and prevents a flat face. This makeup technique is common today, and its usage is increasing. The above article has discussed all you need to know about contouring, and you can reach out for more information.