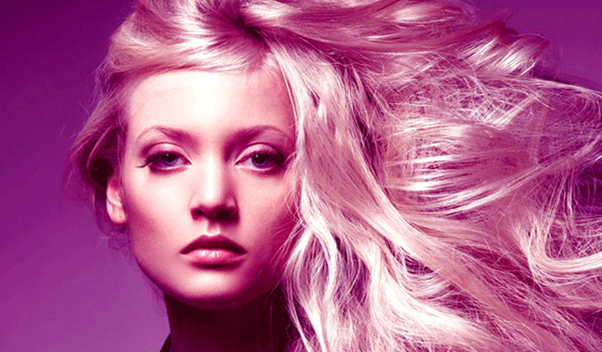 Introducing Foxy Hair Extensions
Foxy Hair Extensions is a brand that sells 100% real human hair extensions. With more than 15 years in the business, we have gained a breadth of experience and knowledge. As a trusted brand to many, we have proven that our extensions and our customer service are both something special. We are one of the top hair extension suppliers in the UK and around the world, selling hair extensions, aftercare products, and tools, as well as providing training courses to professionals.
Specialising in Indian Remy and Russian Mongolian luxury 100% human hair, our products are always high-quality. Our products include several different types of extensions, including tape extensions, weft extensions, nano tip extensions, and pre-bonded flat tip and stick tip hair extensions.
About Foxy
Foxy Hair Extensions was founded in 2006 and has since become a leading UK supplier of hair extensions. As well as quality extensions made with 100% human hair, Foxy also provides training designed for professional hair salons and hair extensionists. The company began to meet a need for quality hair extensions, which were lacking in the UK market. The founders took the time to source the right products and suppliers to meet their high standards. They addressed several key issues that they discovered in the market, including poor-quality bonds and hair quality. Through high-quality Italian keratin and Indian remy hair, they found the solutions that would allow them to offer higher quality hair extensions at affordable prices.
Starting from a website and a salon fitting service, the company has since grown, with a head office and Trade Centre opening in 2009. The team has expanded and Foxy Hair Extensions has become known for its high-quality products.
Hair Extensions
Foxy Hair Extensions offers a range of different hair extension types as part of our range.
Pre-bonded flat tips – these extensions provide a sturdy bond and great fullness, with flat ends
Pre-bonded stick tips – enjoy a chemical-free way of both applying and removing hair extensions
Pre-bonded nano tips – a discreet, single-strand method of applying hair extensions
Tape hair – this style of extension provides an invisible, seamless finish with durable tape and hypoallergenic adhesive
Hair wefts – our hair wefts can be reused and reapplied, making them excellent value
Clip-ins – clip-in extensions are great for using at home, and we can make sure you get the best colour match at our MetroCentre store
Aftercare Products
Taking good care of hair extensions is essential if you want to keep your hair looking sleek. Whether you are buying for yourself or your business, our aftercare products will help you to maintain hair extensions. We have our own line of aftercare products, including our Argan Oil Hair Treatment, Hair Extension Boost, Hair Extension Clarifying Shampoo, and Hair Extension Leave-In Conditioner. Using our aftercare products helps you to save money on hair extensions by protecting them for longer. Following a haircare routine protects the natural hair and the extensions that have been applied. Each of our aftercare products has been formulated to provide the best care for our extensions and help to maintain their bond.
Haircare Tools
We have a wide range of tools for professionals to ensure they can provide the best results for their customers when applying and caring for hair extensions. Our tools include pliers, heat connections, hook pulling needles, loop pulling needles, hair extension thread, and other tools for inserting hair extensions. We also have a range of removal solutions, including our specially-formulated hair extension removal solution for both pre-bonded and tape hair extensions.
Our tools include a range of items that help you to market and manage your hair extension services. We have colour rings and swatches available so that you can show your customers the range of hair extensions that you have to offer. Our salon posters and flyers enable you to advertise our Foxy Hair Extensions in your salon using bright and attractive images. We even offer a consultation form for hair extensions to make it easier to perform customer intake and get started with your services.
Hair Extension Training
Our hair extension training courses teach you how to get professional results with our hair extension products. You can study any type of fitting with our ABT Accredited courses and expand the services that you offer at your salon. Anyone who qualifies from one of our courses also gets a 15% trade discount on all future trade hair purchases. You can book your whole team onto one of our courses to start adding new services to your salon.
Foxy Hair Extensions brings you the products and training your need to make amazing hair extensions happen.