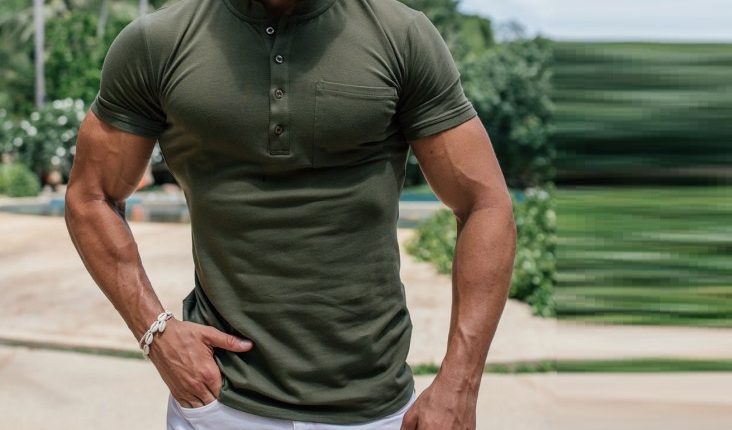 Henley- A classic alternative to t-shirts 
It is not necessary that stylish guys only spend more on their wardrobe as compared to others. Most of the time, they just buy a broader variety of clothes, that can be interchanged, and hence it gives them a more unique look.
Finding less common alternatives for the basics of an informal wardrobe, like t-shirts, jeans, can help you to look more stylish. Nowadays, people are looking toward an awesome alternative to a t-shirt, which is called a henley shirt. 
Henleys are generally made up of a blend of cotton and synthetic fabric, which adds more durability to these clothing.
Meet the Henley
The name Henley has its origin in the town of Henley-on-Thames. It is in England. Here, the local rowing team has worn the style for their uniform. A henley is generally a colorless shirt with a fly buttoning placket in front of it. The size of this placket goes 2 or 3 inches long. It contains buttons from 1 to 5.
Henley can be long or short-sleeved 
Short-sleeved Henley looks like a polo shirt, without having a turndown collar. On the contrary, the long sleeves shirts look like sweaters and pose a narrow and buttoned V-Neck. The best thing about Henley is, you can get them in every form of light-weighted summer weaves to some thick quitted clothes.
Advantages of the Henley 
The biggest advantage of the Henley shirt is, that they are completely different. You look so unique when you wear it on your body. But this benefit is getting faded nowadays, as these are getting more and more popular per day. It is undoubtedly, going to be the mainstream in most of the outlets. Anyway, they are going to be the topmost priority of our current and upcoming generation, whenever they will be made to choose from a t-shirt or a Henley.
Another advantage is that it shows a more masculine signal when it comes to the V-cut present on it.
It is one of the most affordable styles of all men's clothing. You can just get a Henley between $10 to $20, and these prices are an assumption when there is no discount applied.
If you are looking for it with a bargain hunt, then of course the prices will further go to be cut off. You can add stylish Henley to your wardrobe without even denting your bank account much.
In a variety of different colors, designs you can add them. It will give a boost to the versatility of your wardrobe, all without spending huge amounts. They do not need much maintenance you can just ease them into the machine, without even thinking about changing your settings.
Wearing the Henley 
How your henley shirt is made, impacts your wearing style. The long-sleeved versions of henley can be used as a shirt, as well as can be used as an inner if it's winter season. You can easily put a jacket or hoodie over it.
Some guys often wear it under casual suits. They touch the body perfectly and they have a slim close fit.