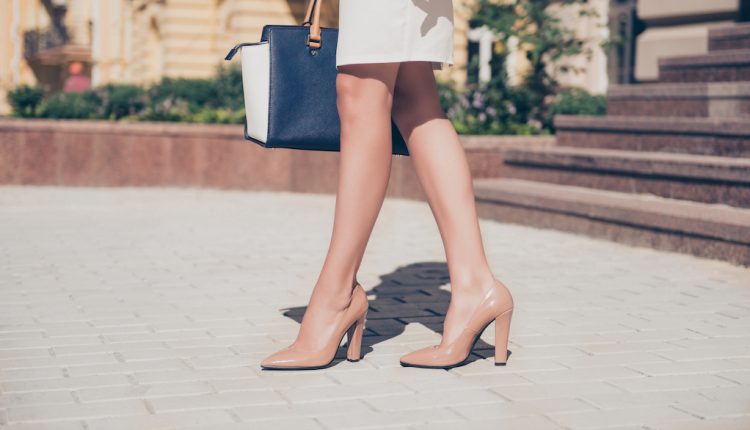 Here are some of the advantages of wearing platform shoes and pumps heels
Over time, they have been in addition to the growth in footwear quality and designs. New footwear styles have begun to expand in the global market with the invention of new and improved footwear technologies. This does not mean that the old and style has gone forever.
The fact is, new designs are the result of vintage footwear patterns. Womens platform shoes, flat shoes are some of the most well-known examples of classic footwear designs where you can find new improvements and changes happening. In addition, you will find that platform shoes have undergone major design and style alterations to keep up with the current fashion trends.
Women look sexier in platform shoes
Because of its style and fashion, women wear sexy platform shoes to nearly every event or function these days. These shoes are not only supportive, but they also provide a length to short women in a fashionable way. In comparison to other stiletto heels, they also provide stability. The platform heels have reclaimed their remarkable image for over four decades.
 The open-toe sexy platform shoes can create an illusion of additional height. You can pair these sneakers with a stylish pedicure that is the same color as your shoes. Concealed platforms are designed to cover the upper part of the platform as a part of the whole. These shoes are finest used at formal events and sophisticated occasions.
Platform shoes are a girl's best friend
What is there in shoes that attract women? The reason is their appearance. You can never be happy even if you have a hundred pairs of shoes. Still, you will draw your attention towards them. You must make sure that there is at least two pair of platform shoes in your wardrobe. Even though platform shoes have become popular in the 1970s, they are hundreds of years old. It was originally designed to increase a woman's height; it is now used to make the leg appear long and slim. They will help you walk comfortably and easily.
Benefits of pumps heels
Enhances your self-assurance
We believe that confidence comes from within. Stepping in high heels makes you appear taller and attracts others' attention. When it comes to women's shoes pumps heels, you need to walk in them comfortably to appear and build confidence. You have to be at ease in your attire and other fashion items to increase your confidence and charm, appearing more appealing.
Improves the shape of your body
Examine yourself while you are wearing a flat shoe and when you are wearing a high heel shoe. The body shape and the way you hold yourself are different. When you're wearing flat shoes, you are more likely to pay less attention to the posture. But, when it comes to heels, the situation is slightly different. Your tummy will be tucked in, your bottoms will be raised, and your shoulders will be slightly lifted up. High heels will frequently help you gain that desirable body figure.