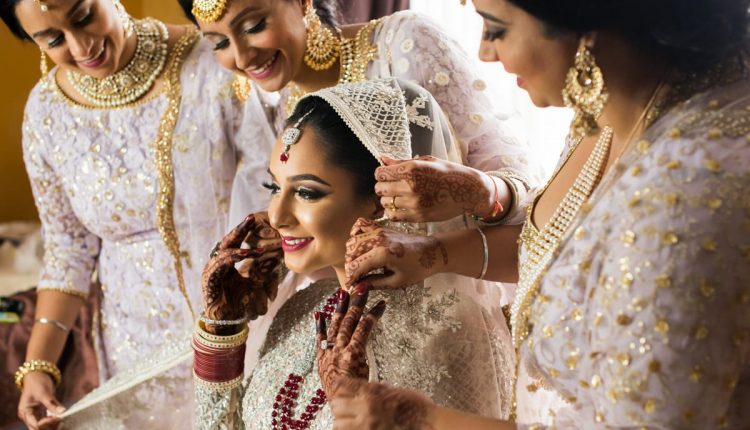 Ideal Getting Ready Timeline for Brides
Scheduling enough makeup and hair time for you and other crucial members is probably the top-secret to a stress-free wedding. When you have enough preparation time in your wedding routine, you will naturally reach the venue relaxed, confident, and without any OTT anxiety. Plenty of time for last-minute dress fixes and photographs is another bonus. When your makeup and hair are running late, the entire itinerary tends to get disturbed and everything else will be way behind the actual plan as well. Therefore, it's crucial to stick to a pre-determined plan as you prepare for your big day. To help you arrive on time, here's a getting ready timeline that will assist you to reach the venue on time without much stress:
Makeup and Hair Time Allotment
We all have a tendency to cut costs by hiring one makeup artist and one hairstylist for everyone who wishes to avail their services. While it makes all sense to save some funds, everything needs to be planned time-wise. You may book salon services from a brand that devises customized plans and adhere to the safety standards such as Geetanjali salon, Select CITYWALK. It's also advisable to have someone who doesn't necessarily be a part of the wedding involved, for situations when things get out of control or hectic. When putting together a timeline, keep the following guidelines in mind:
Makeup
60-90 minutes for the bride and 30-45 minutes for bridesmaid and the bride's mother.
Hair:
60-120 minutes for the bride and 45-60 minutes for the bridesmaid and bride's mother.
Other Things to Keep In Mind
Have the stylist work on the bridesmaid while the makeup artist is working on you.
Ensure that your dress is ready-to-wear and so are the dresses of all the important family members including the bridesmaid. You may avail tailoring services for the same.
If you are sure that there will be at least 4-5 people getting ready, allot at least 4 hours of getting ready time.
Ask the photographer to arrive an hour prior to the bride getting ready. This will ensure some great getting-ready shots. This also allows room for further experimentation such as shots of your wedding lehenga on the hanger, purse, shoes, etc.
Keep a sipper with a straw for yourself as the last thing a MUA wants to do is to keep reapplying your lipstick or the base.
Ask your stylist to bring a few assistants but discuss the charges ahead of time.
If you are travelling to the salon, take the travel time into consideration and have everything handy a day before.
Arrange the following things for everyone's convenience"
A table for the makeup artist to set up the vanity
Enough light
Water bottles
A bowl of water to soak in beauty blenders
Get a granola energy bar to regain energy.
Have a comfortable chair to sit on while getting ready as you will have to spend a number of hours on it.
Use the washroom before putting on your lehenga skirt.
By following the tips mentioned above, you will make sure that everything is as per the schedule. Lastly, don't forget to text your groom a –'can't wait to see you' message.