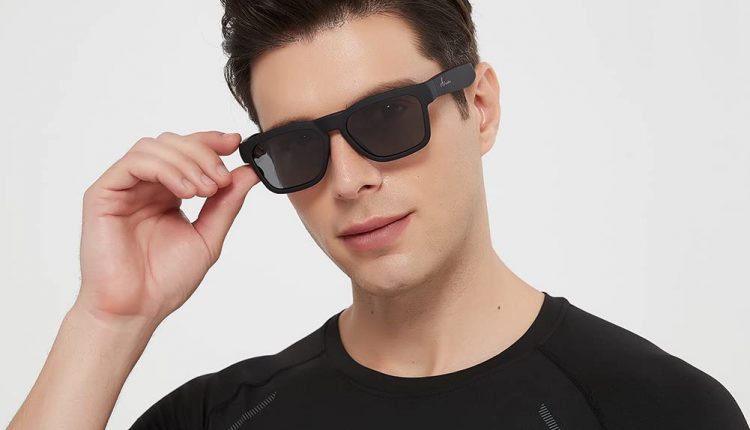 Audio Sunglasses: The Future of Music and Fashion
Do you love listening to music while you're out and about? Do you also like to keep up with the latest fashion trends? If so, audio sunglasses are the perfect accessory for you! These unique sunglasses feature built-in headphones that allow you to listen to your favorite songs while you're on the go. Not only are they stylish and trendy, but they're also very practical. In this blog post, we will discuss the benefits of audio sunglasses and provide a few tips on how to choose the right pair for you.
Why are audio sunglasses in trend?
Audio sunglasses are in trend because of their unique and stylish design. The audio sunglasses are made with a built-in speaker that can be used to listen to music, make phone calls, or use voice commands. Looking for audio sunglasses, look for the nearest BOSE premium reseller.
The glasses also have a microphone so you can talk hands-free. How convenient is that? You can now enjoy your music and make phone calls without having to carry around a bulky speaker or headphones.
Not only do they look cool, but they also offer a unique way to listen to music. The built-in speaker is located in the temple of the glasses, so you can still hear your surroundings. This is perfect for people who are always on the go and need to be aware of their surroundings.
The audio sunglasses are also wireless, so you don't have to worry about tangled wires. They come with a charging case so you can keep them charged and ready to use. The case also doubles as a storage case, so you can keep them safe when not in use.
With speaker sunglasses, you will never lose your headphones ever again. Imagine never having to search for your headphones at the bottom of your bag. Now you can have them with you all the time, and they will always be within reach.
What do audio sunglasses do?
Audio sunglasses are a new type of wearable technology that allows you to listen to music or make phone calls without having to carry around any extra devices. They look and feel just like regular sunglasses but have built-in speakers and microphones, so you can easily take calls or stream music while on the go.
There are many different types and styles of audio sunglasses available, so you can find a pair that fits your personal style. Whether you want a sleek and simple design or something more flashy, there's an audio sunglass out there for you. And because they're so lightweight and comfortable, you'll forget you're even wearing them!
In the end
So, what do you think? Are audio sunglasses the future of music and fashion? Or are they just a passing trend? Only time will tell. But one thing is for sure; they're definitely a fun and unique way to enjoy your music while staying stylish.