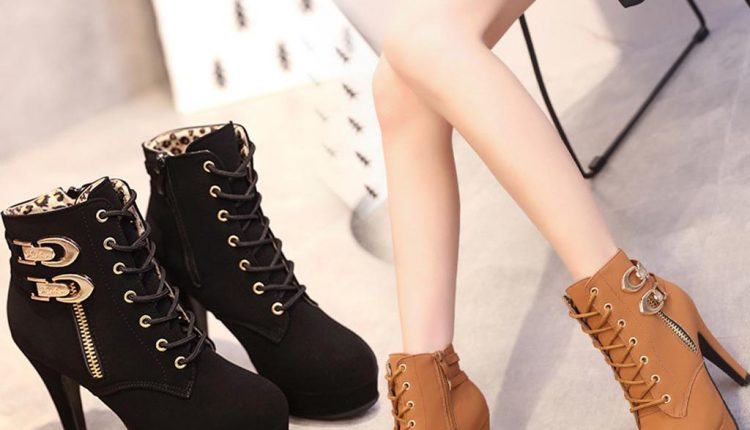 Boots- perfect way to wear them on every occasion
We wear a variety of outfits that we carefully select. The main motive of selecting the best stuff has been fulfilled if your clothing items make you feels nice and fits as well. In the same way, fashionable boots can make you comfortable.
They must make you feel good about yourself when you are wearing them. When wearing women's fashion boots, you must feel like you are wearing something extraordinary and trendy. Boots are quite popular among women, and it is best to wear in winter. If you know about boots, then you must be aware of the fact that it is not worn on every occasion. This guide will tell you about boots and more ideas to wear them all year.
Boots of different types
Let's have a look at the different types of options available in boots before you get any of them to wear. This particular guide will teach you about boots and which style is necessary for you. You always have two choices. One is to select boots that will be with you for a longer time; the second one is the trendy boots that will be with you for not more than two seasons. Whether current or traditional, each style has a range of pricing. Therefore you will find shopping alternatives for both styles.
Booties and Ankle boots
There are two most common types of boots that people wear regularly. They are usually the favorite ones of the customers because they are often easy to match with every dress and in a variety of ways. Ankle boots are the ones that are available in four inches above the ankle, while you will get booties only up to ankle length. The most preferred types of boots are ankle length, thigh-high and over the knee boots.
Classic ankle boots
The ankle boots are a must-have pair of shoes in every woman's wardrobe. When you are seeking for a classic ankle boot, then you must go for the brown or black one. The leather version of boots will look classy. Classic brown ankle boots are always a hit. This is a terrific basic alternative as it has pointed toes instead of rounded toes. These boots also have a thick heel, which makes girls comfortable while walking. The side design adds additional dimension without being overpowering.
Trendy ankle boots
Colorful, zipper style and studded boots are good choices for trendy boots. These boots are entertaining and provide a splash of color to the outfit while also displaying your unique identity. These boots are generally seasonal, and they are inspired by runway trends. Some boots can be worn for several years, but not all boots are the same. You must check the quality before buying.
While buying cheap shoes for women online, make sure to check all the details mentioned in the description to avoid any further worries. Check to see if return or exchange services are available or not. If not, then buy according to the measurements mentioned there. Do not purchase in a hurry; take your own time.